Get the Best Waste Collection Team in Fulham!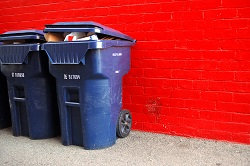 Are you searching for the best team to assist you with waste collection in Fulham? If the answer is yes, then calling Rubbish Removal Fulham could be just what you need. We have spent years perfecting our ability to offer the best help to our customers, removing junk and clutter from their homes and offices. Because of this, a quick call to our team of experts is all you need to shift those unwanted and unneeded items from your property. To find out more about what we have to offer and to get a free quote, just call 020 8396 7231 right now and talk to a member of our team.

When you are wondering which solution is best for you, the waste removal service we provide in the SW6 area is the ideal way to get any property ready for any occasion. There are so many times when you need to clear away that old rubbish and clutter. Whether it's preparing a home for guests or clearing extra space in an office. Whether you're thinking about whatever it filling up your loft or why you have no space in the garage. We offer the best junk removal service for those who are considering the best way to free up space.
Deal with Your Waste with the Best Waste Collection Services in SW6
Having spent years in the industry, our expertise is unquestionable. We have ensured that every customer now has access to expert rubbish removal services in the SW10 region, regardless of what they need to have removed. From the largest to the smallest items, the easiest to the most awkward, the knowledge and understanding which our team can offer can help you clear away any items. There has never been a simpler way of removing the unwanted items from your home, with the dedicated expertise and equipment we possess being the ideal way of dealing with all of your waste.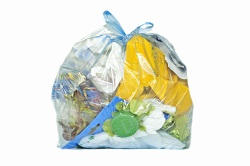 Are you struggling to find the time to deal with all of the waste or rubbish building up around the home? If so, then Fulham rubbish collection solutions we offer can help you free up your schedule and focus on the really important matters. With this in mind, you are free to focus on work and your social life, content in the knowledge of the professionals being on hand to deal with your waste. Thanks to the waste collection services we provide, there should never again be any reason why your waste disposal needs are taking up too much of your valuable time. Book now on 020 8396 7231!
Save Money with the Best Waste Collection Company in Fulham SW6
Furthermore, with our low prices, saving money on all kinds of waste clearance in the SW10 area has never been this easy. We have a great range of services and a fantastic understanding of what our customers require, leading our team to deliver the best help in the business at the best cost. With our commitment to cost-effective expertise and brilliant results, there really is no reason for you to look for another waste collection company ever again.

Rubbish Removal Fulham is here to help you remove unwanted waste, rubbish, clutter, junk and anything else from any property in Fulham. When you need help in the office or assistance at home, it is our waste removal team who you need to call. We offer a brilliant blend of low prices and top quality services, ensuring there has never been a better way of removing junk from your property. So to find out just how much our Fulham waste collection team are able to do for you and to find out how much money you could save, call 020 8396 7231 today for a free estimate.